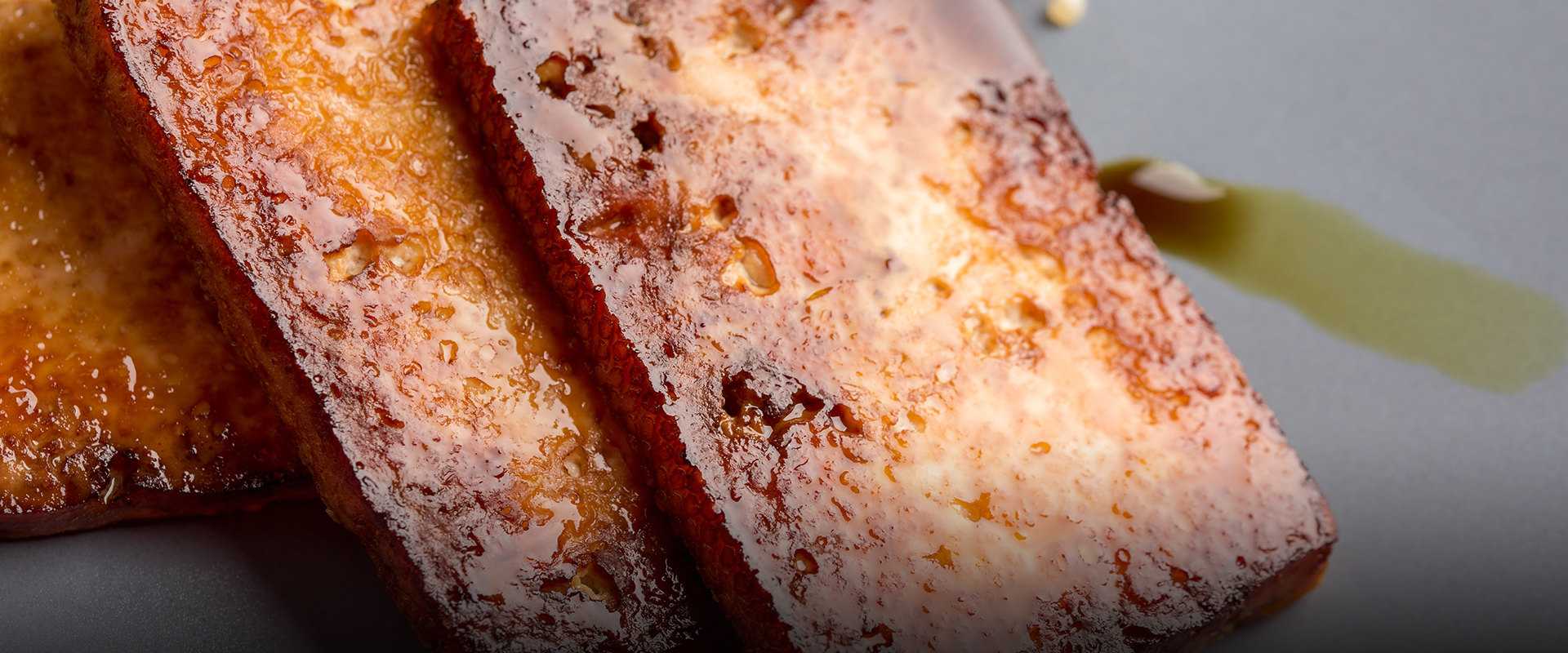 Dry
1 cake firm tofu (about 16 ounces)
2 teaspoons grated peeled ginger root (optional)
1 garlic clove, pressed (optional)
Wet
1 tablespoon vegetable oil
1 tablespoon dark sesame oil
3 tablespoons soy sauce
Instructions
Preheat the oven to 400°.
Cut the tofu into slices, cubes, triangles, or sticks.
Lightly oil a baking dish large enough to hold the tofu in a single layer
Whisk together the marinade ingredients (or variation ingredients, if using) and drizzle over the tofu.
Gently turn or toss to coat thoroughly. Bake uncovered, stirring once or twice, until the oil is sizzling and the tofu is firm and chewy, 30 to 40 minutes.
Serve hot, at room temperature, or chilled.
Cut the tofu into small cubes.
Heat the vegetable oil and the sesame oil in a large skillet.
Add the tofu and sauté, stirring often, for 4 or 5 minutes, until lightly golden.
Add the soy sauce (and other marinade ingredients if you are using a variation), lower the heat, and simmer for 3 or 4 minutes longer.