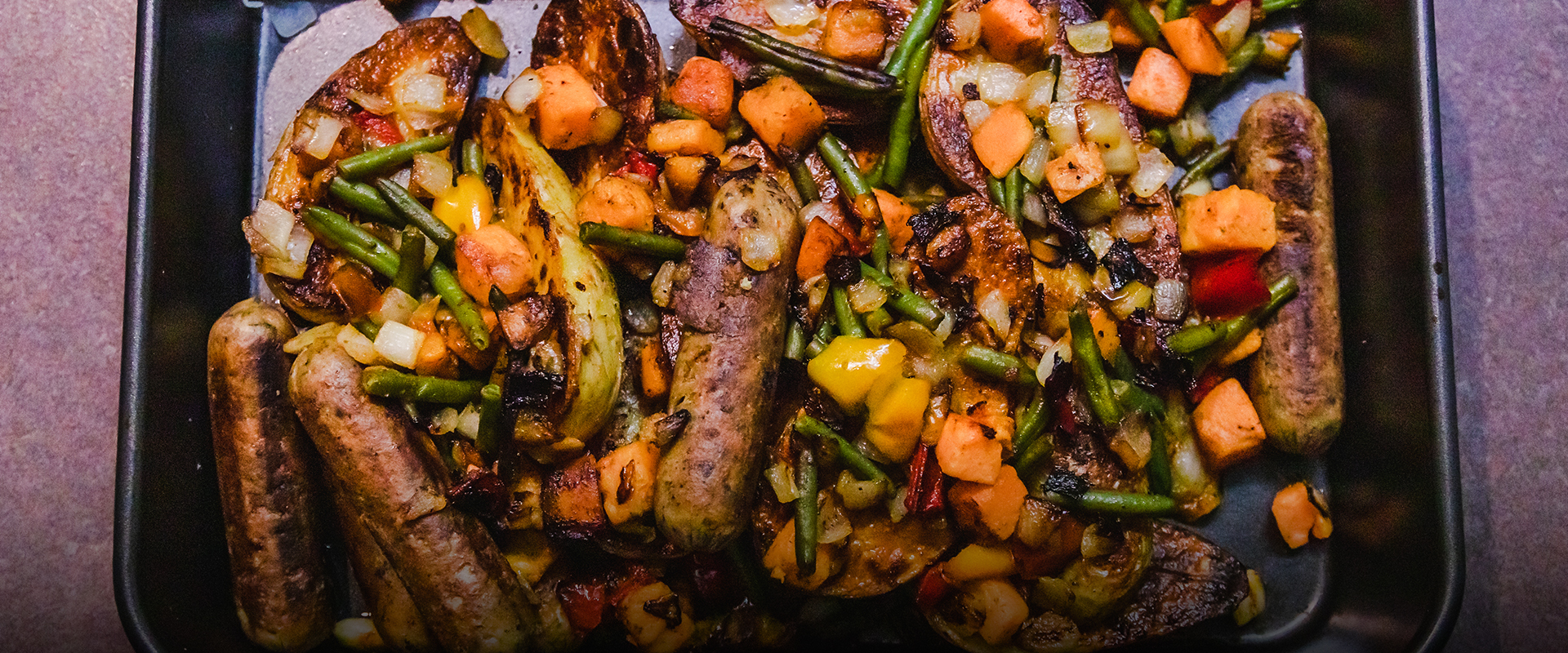 Don't Waste the Veggies! Chicken Sausage and Veggie Pan
Don't Waste the Veggies! Chicken Sausage and Veggie Pan
Dry
3 large carrots (peeled, chopped)
1 medium zucchini (chopped)
2 red peppers (chopped)
1 broccoli head (chopped)
½ red onion (chopped)
1 package low-sodium Italian chicken sausage
Instructions
Preheat oven to 400 degrees F.
Chop and/or peel vegetables as above.
Add 1-2 tablespoons extra-virgin olive oil depending on the amount of veggies you have on hand (you want enough oil to coat the veggies lightly but not saturate)
Add seasonings. Some favorites: ½ tablespoon each of dried oregano, dried basil, garlic powder, parsley, onion powder. Add freshly cracked black pepper to taste.
Slice chicken sausage into 1/2 inch coins
Place veggies and sausage on one sheet pan and cook in oven for about 15 minutes, then remove to toss the veggies. Place back in oven for about 10-20 additional minutes until cooked and tender.
*Variation: serve over a healthy grain such as brown rice or quinoa.